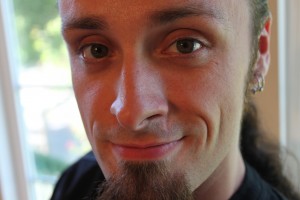 My career as a therapist began in 2009 when I studied massage at the Northwest Academy for the Healing Arts and began practicing professionally at a chiropractor's office in 2010.  Around the same time, I also started my own practice doing on-site chair and table massage, which I maintained until late 2013.  In 2011 I was brought on at Mayo Therapy Associates in Seattle.  At MTA I focused on functionally based treatments intended to restore quality of life after an injury and/or to help alleviate chronic pain.  This gave me a great deal of experience coordinating with physical therapists, chiropractors and doctors to create and follow individualized treatment plans that promoted each client's expedient recovery.  My transition to Greenlake Fitness in 2014 marks the first time I've established my own office location, and I'm excited to start working with the community here.
Throughout my time at MTA and in my private practice I became known as an efficient, effective and intuitive therapist.  Most of my treatments are designed to restore optimum, pain free function to the body and help prevent future injury related to muscular dysfunction using techniques that range from deep tissue, facilitation and trigger point work to more subtle neuromuscular and passive contraction work, depending on client tolerances and the body's response to treatment.  This type of work can be hugely beneficial to athletes and active types by helping maintain joint and muscle mobility, addressing trigger points and areas of repetitive stress, increasing circulation and speeding up post-workout muscle recovery. Above all, I want to make sure clients benefit from each session in a tangible way that goes far beyond just relaxation.
I am also specialized in shoulder, neck and TMJ treatments and am certified and licensed in intraoral massage.  I have very good success rates with helping to restore mobility to even chronically restricted shoulders and necks, as well as alleviating most types of headaches and jaw pain.
Visit my Scheduling page or call me directly at (253)677-2799 to set up an appointment!


LMT #MA 60177126